7 Ways to Design Your Kitchen Like Devol
Devol is comprised of renowned designers and makers that specialize in creating beautiful, traditional-style kitchens that have a timeless appeal. We've compiled a list of tips to give your kitchen a Devol-inspired design.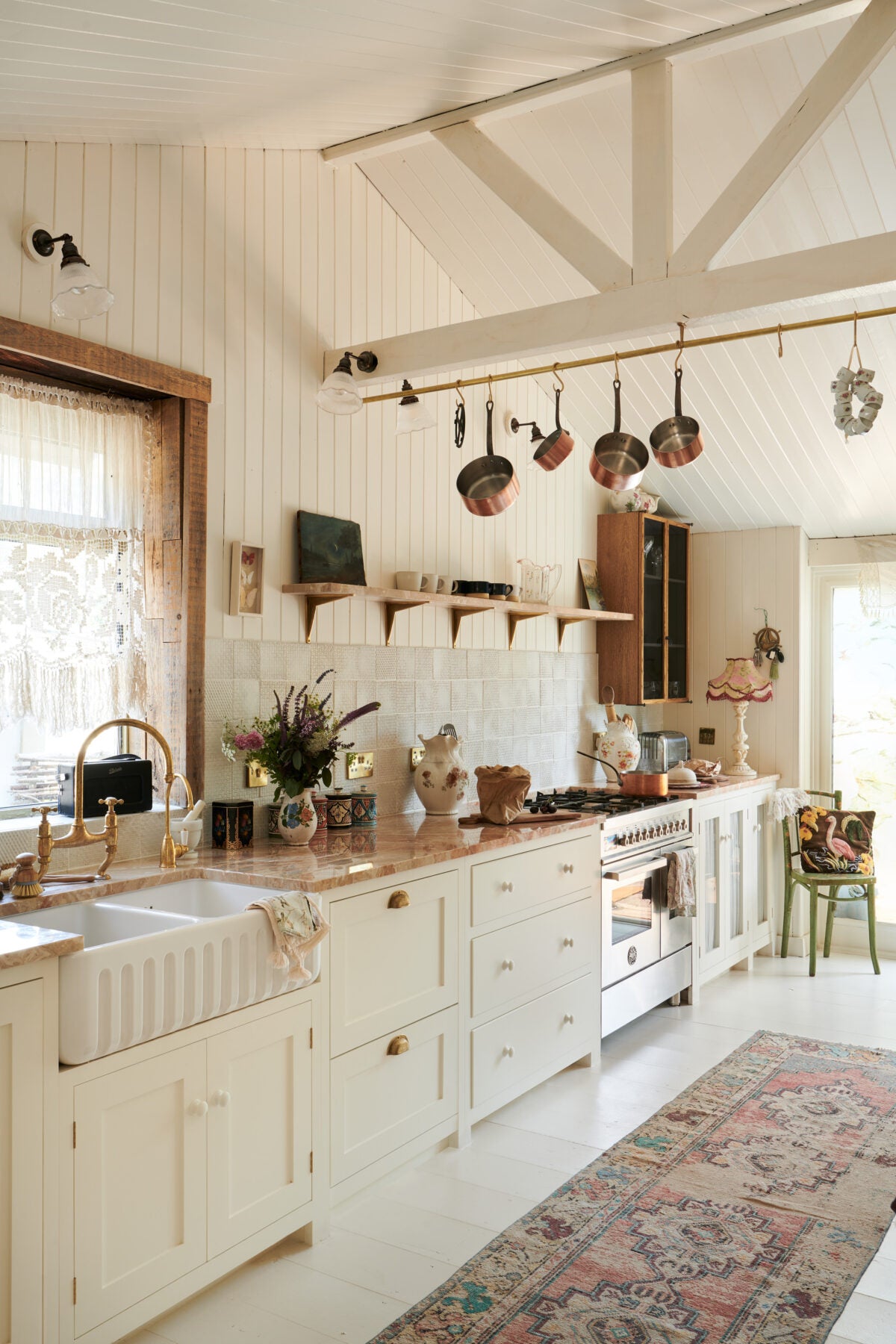 Choose a classic color palette, but don't be afraid to take risks: Devol kitchens typically feature classic colors like white, cream, and soft greys, but don't be afraid to think outside the box by incorporating

beautiful, bold colors

on accent furniture pieces or cabinets. Whether neutral or bold, Devol helps their clients find historically-inspired colors that create a timeless look that won't go out of style. 
Select traditional materials: Devol kitchens often incorporate natural materials such as wood, marble, and stone. These materials are durable, functional, and add to the overall aesthetic of the kitchen.  
Open shelving: Devol kitchens often feature open shelving to showcase beautiful pottery and kitchenware. This opens up the kitchen to feel like an ordinary room in the house.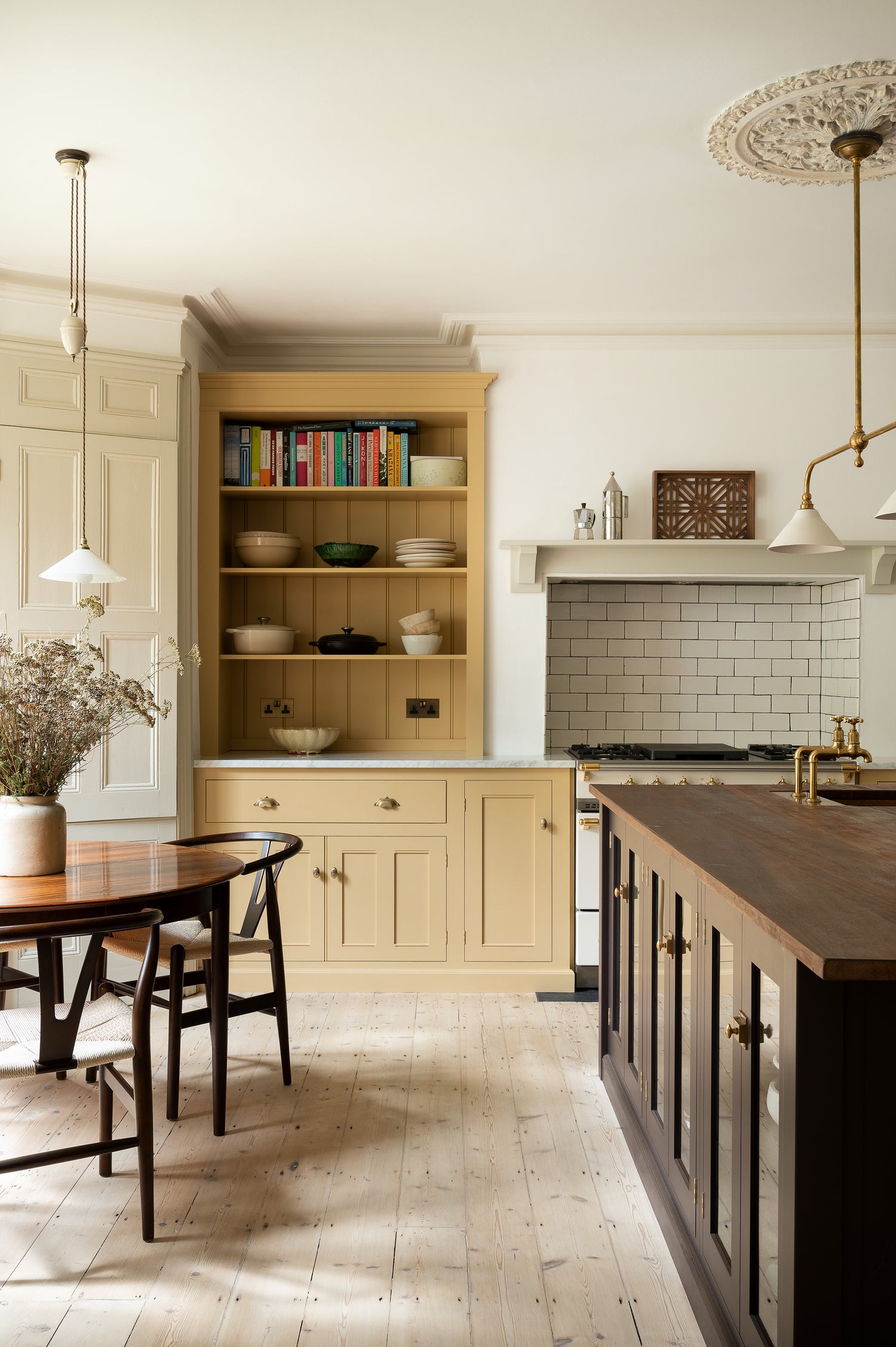 4. Focus on lighting: Lighting is key in a Devol-style kitchen. Rather than recessed lighting, the use of pendant lights and natural light work together to create a warm and inviting space.
5. Invest in quality appliances: Devol kitchens often feature high-end appliances that are both functional and beautiful. Consider investing in a range cooker, a built-in panel ready fridge, and other high-quality appliances that blend into the aesthetic of the space.  
6. Incorporate personal touches: Devol kitchens are designed to feel lived in and loved. Add personal touches such as antique furniture, artwork, family photos, and heirloom kitchenware to make the space feel unique and personal to you. 
7. The "Room Effect": Devol designers want their kitchens to feel like rooms first, but also have kitchen characteristics or appliances. Meaning, the kitchen is the heart of the home that is meant to be lived in to the fullest. Make it cozy and approachable by incorporating furniture or antiques you might not usually think of for the kitchen.