Hand-Carved Wooden Salad Servers
Regular price
Sale price
$76.00
Unit price
per
Sale
Sold out
A beautiful set of salad servers is an important tool for any entertainer's kitchen repertoire. They may be a simple tool, but when salad is the first food on the table, they're responsible for first impressions. Get the conversation started at your next gathering with these gorgeous hand-carved beauties. Practical enough for everyday use and sophisticated enough for a five course meal.
Finished with a natural, allergy-safe, food-grade raw linseed oil and local beeswax. Made to endure daily use for years to come.
In her one-woman workshop in Tennessee, Kelly hand carves wooden kitchen tools sustainably harvested from deadfall or trimmed tree limbs. She prides herself on her simplistic approach— using age-old techniques that produce one-of-a-kind pieces. You can see it in the hand carved nature of a handle or how she hollows out the curve of a spoon. Her work defines the word "handmade" and each item truly is a masterpiece of the craft. 
Handmade in Tennessee, USA
Share
Dimensions

14" long x 3 1/2" wide (at ladle)
Material and Care

Cherry or walnut.

Hand wash with warm water and unscented soap if needed. Do not soak. Wood products are not dishwasher safe.

All wood used for cooking tends to dry out overtime. Periodically apply our food-grade Wood Wax to keep your utensils and boards looking new. Apply wax by hand, wait 15 minutes, and buff with a rag for a beautiful matte finish.
Shipping & Packaging

Shipping is always free for orders over $100 (domestic US). A $9 flat rate applies otherwise.

We use 100% compostable and recyclable packing supplies— paper (in multiple forms) being the most common. Apart from the clear protective sleeves for our art prints, we never use plastic.
Returns

Undamaged/unused products may be returned within 14 days of purchase for a full refund on the original payment method. 

Some products – due to final clearance, weight, or fragility – are not eligible for return (will be noted in the product description).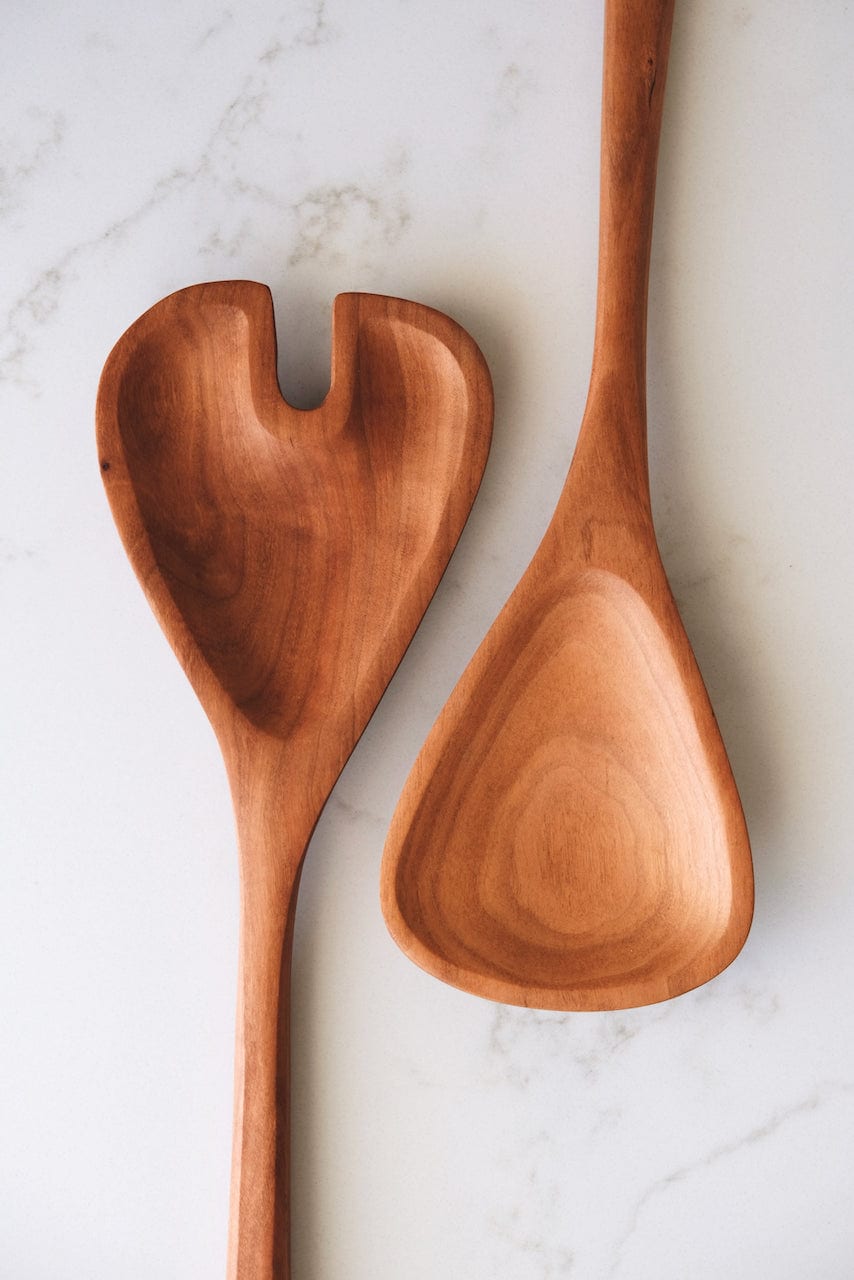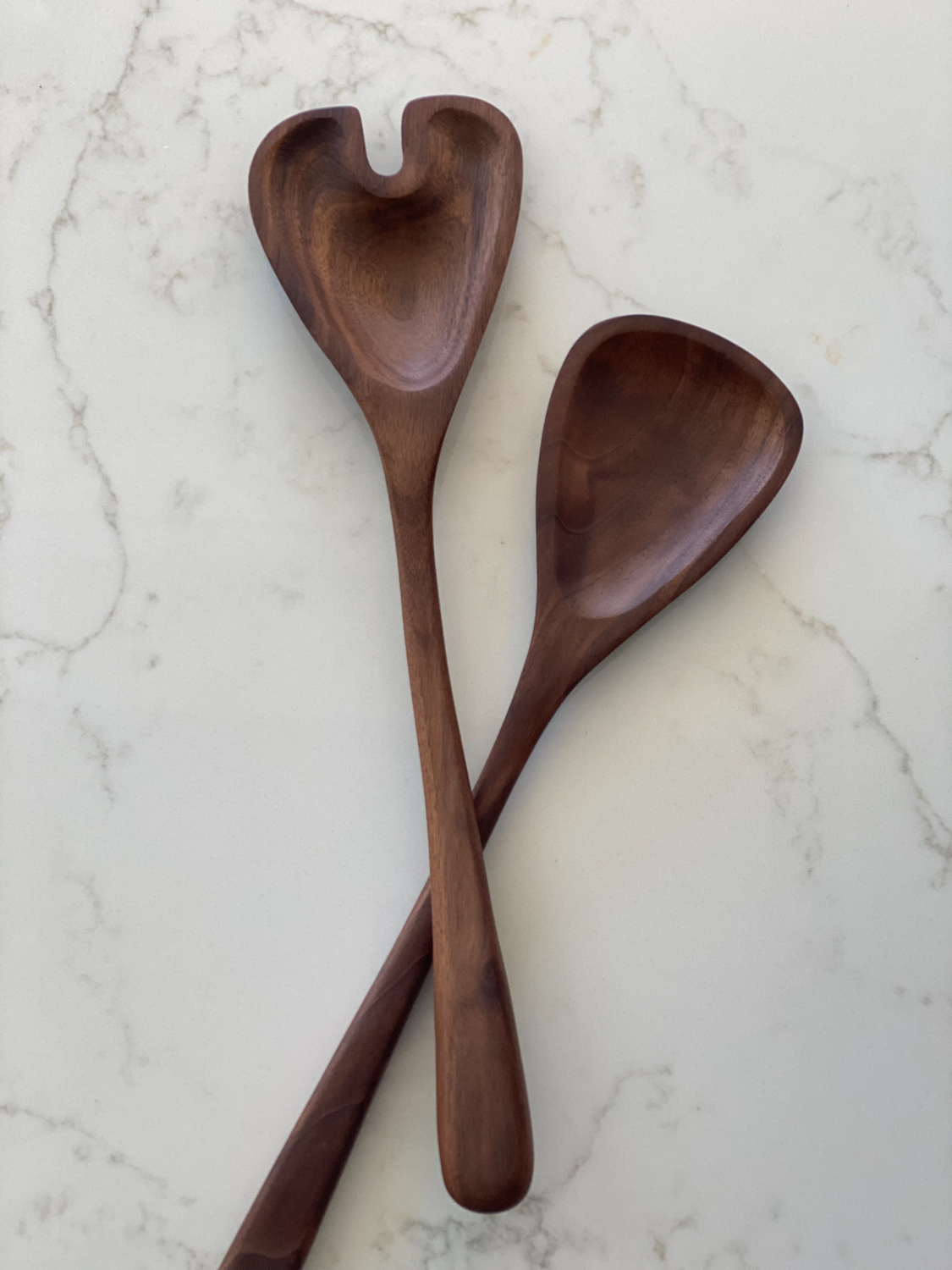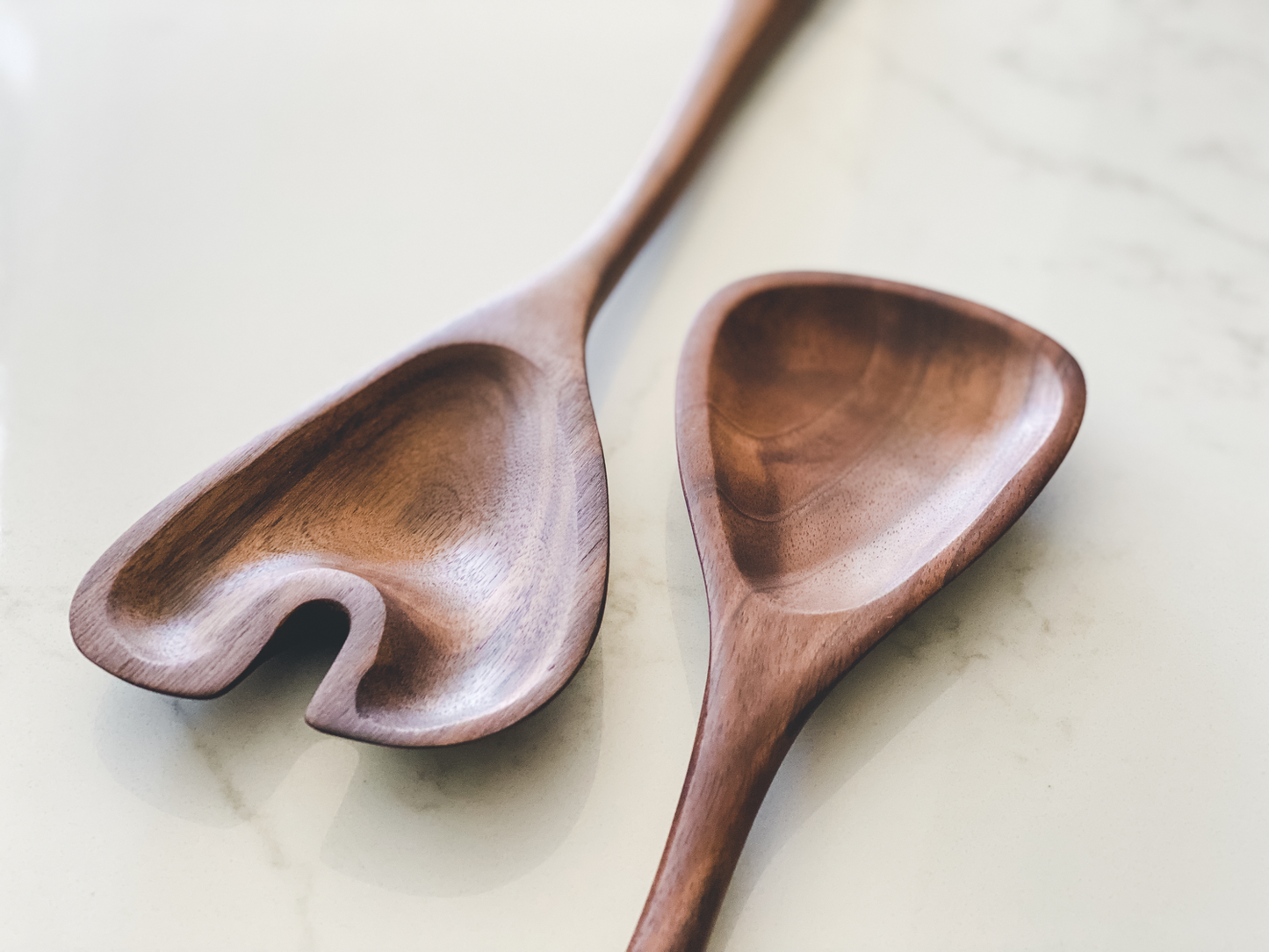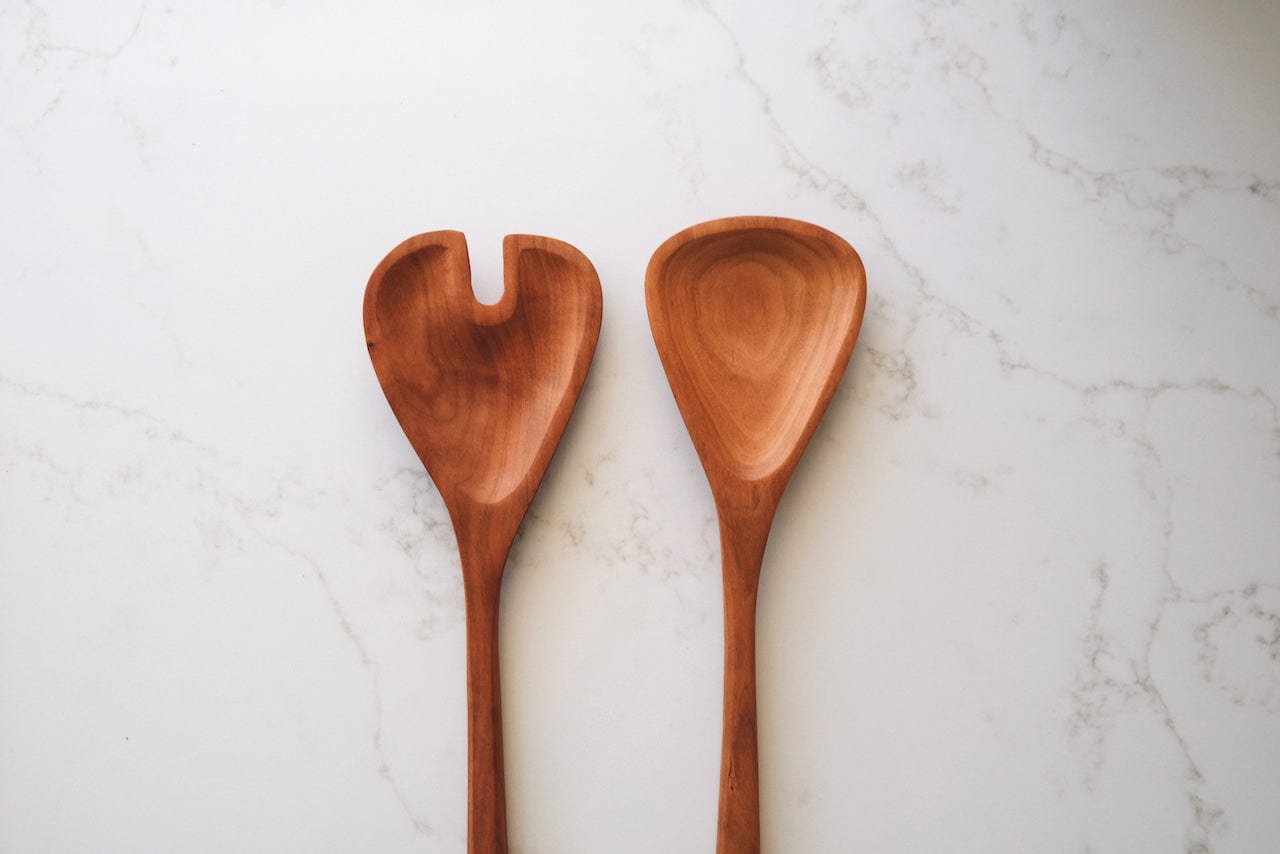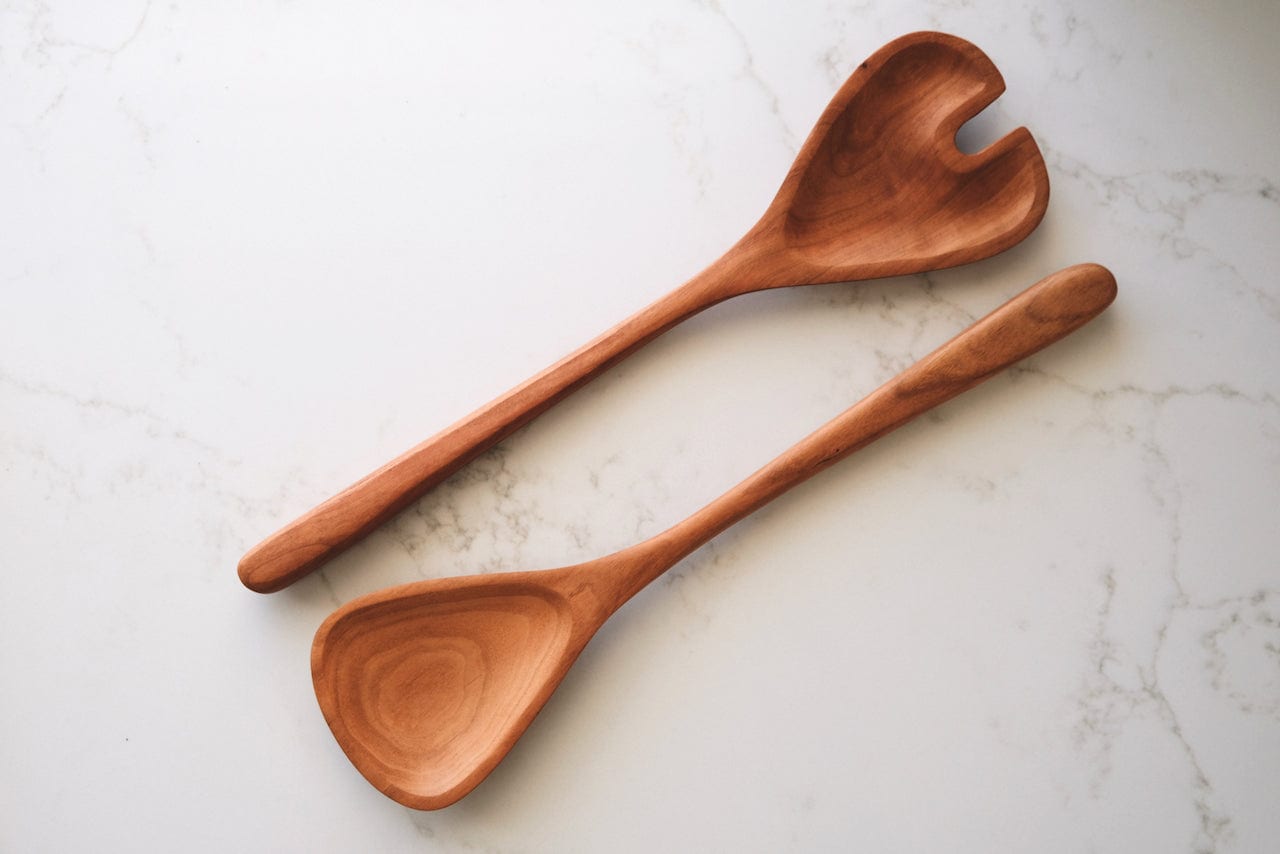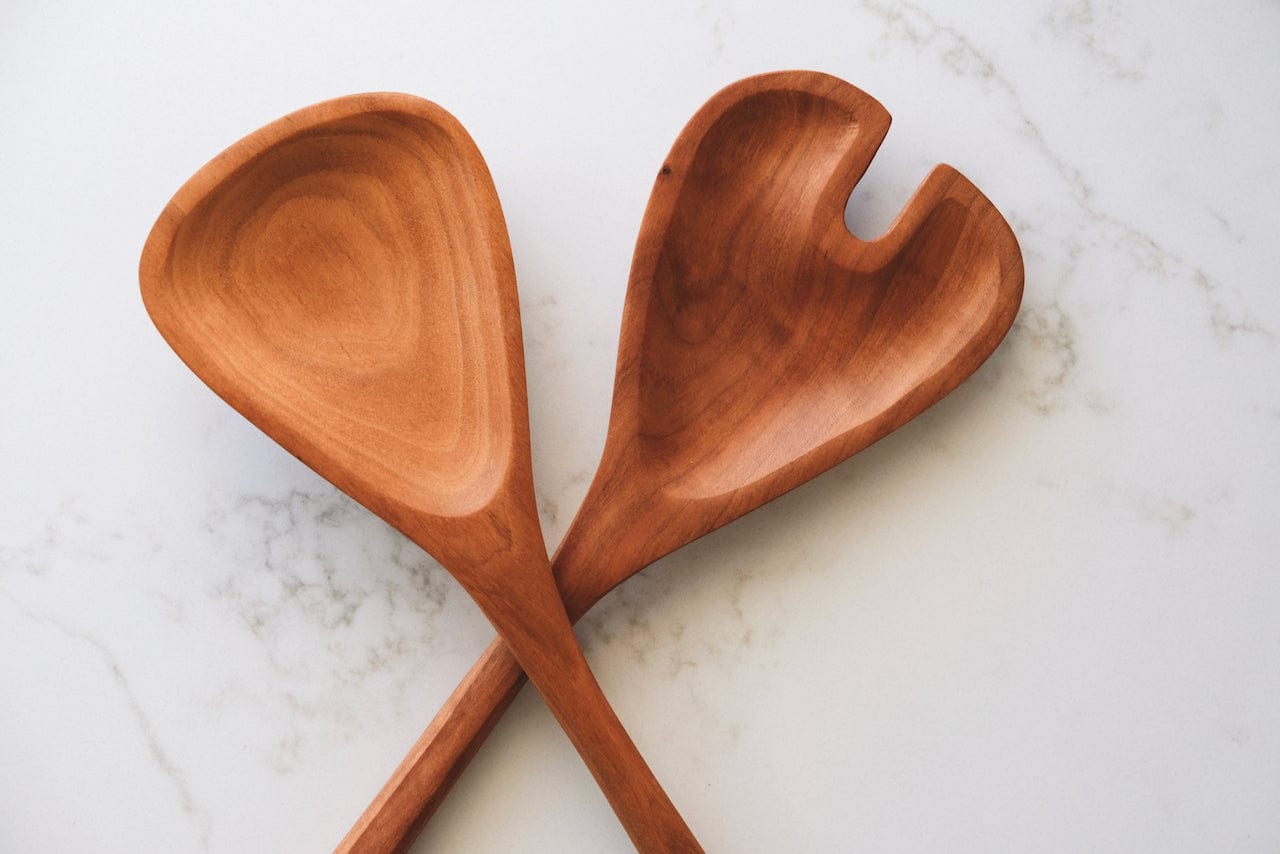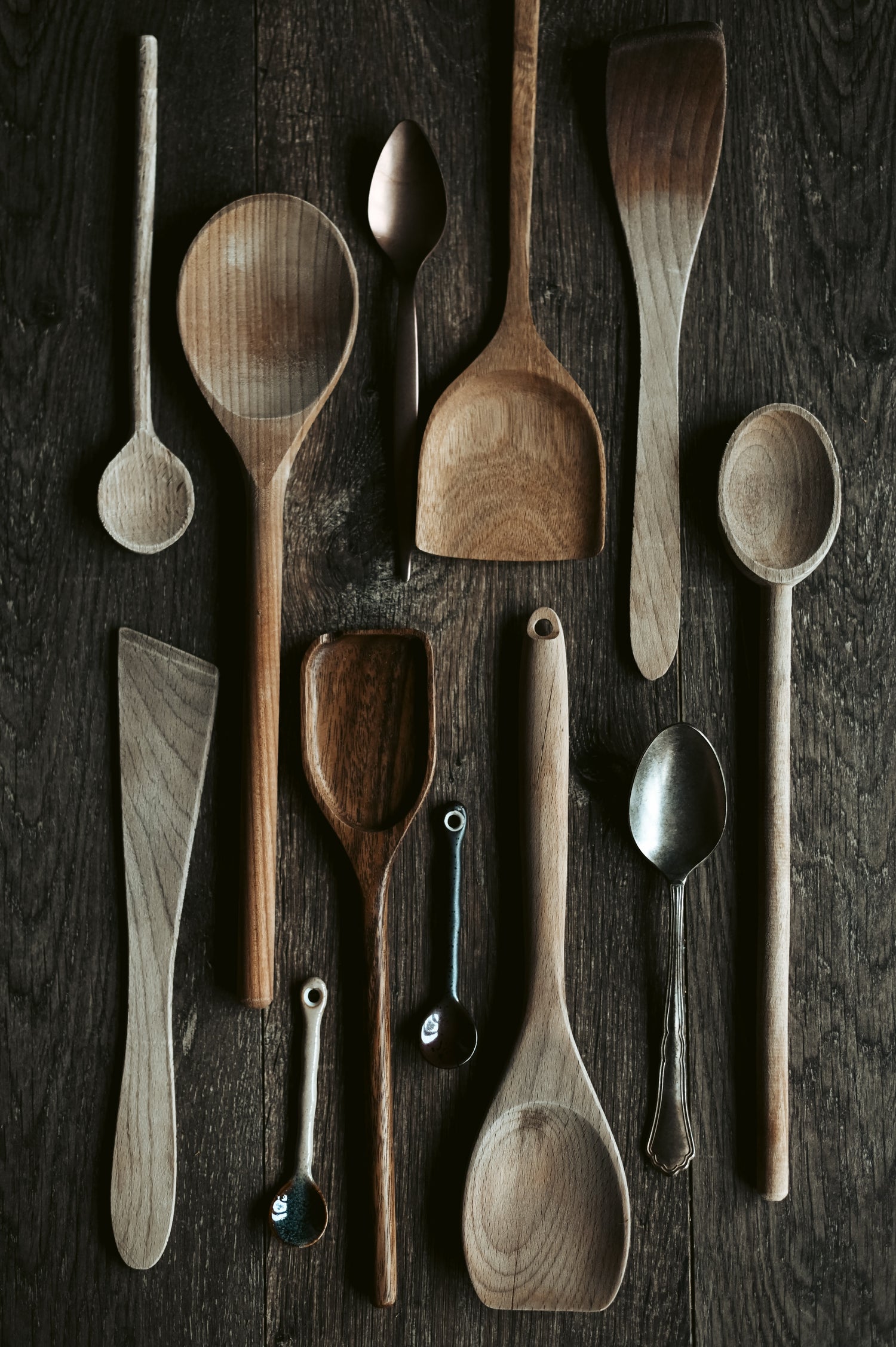 The case for wooden cooking utensils.
Wooden kitchen utensils have been used for centuries and are still preferred by chefs and homecooks alike. Cooking with wooden spoons, spatulas and salad servers are more than just pretty accents in a crock next to the stove. When it comes to cooking, they far outrival the alternatives. If you aren't familiar with what makes wooden kitchen tools better than metal or plastic, we'll give you more than a few reasons to try them out: 
Won't scratch your cookware: wooden cooking utensils are the most gentle option when it comes to protecting your nonstick pans, or any cookware for that matter. 
Best for health and flavor: they won't leach harmful chemicals into your food (unlike plastic) and wood doesn't react with acids or leave a metallic taste like metal tools typically do. 
Durability: when properly cared for (see our FAQs) wooden utensils can last for generations. Plastic breaks easily and tends to melt if left too close to the stove. 
Environmentally friendly: wood is natural, renewable (when sustainably harvested like all of our products), and biodegradable.