Field Company Cast Iron Skillet (3 sizes)
Regular price
Sale price
$145.00
Unit price
per
Sale
Sold out
Field Company set out on a mission to recreate the vintage cast iron skillets that most of our grandparents used on a daily basis. Lightweight, pre-seasoned, smooth, and meticulously designed, the no. 8 is an everyday non-stick cast iron skillet. Ready to sear, sauté, fry, and roast your favorite foods for a lifetime. 
Share
Dimensions

No 8: 10 1/4" top, 8 ¾" cooking surface

No 10: 11 ⅝" top, 9 ¾" cooking surface

No 12: 13 ⅜" top, 11 ½" cooking surface


Materials & Care

Made with recycled iron from American companies.

Pre-heat on low for 5 minutes before cooking. Hand wash only and towel dry—never drip dry or store wet. When cool, occasionally spread a high heat oil over the skillet with a paper towel or rag.

Naturally non-stick cooking surface comes from multiple coats of grapeseed oil pre-seasoning. No teflon used.
Shipping & Packaging

Shipping is always free for orders over $100 (Domestic US). A $9 flat rate applies otherwise.

We use 100% compostable and recyclable packing supplies— paper (in multiple forms) being the most common. Apart from the clear protective sleeves for our art prints, we never use plastic.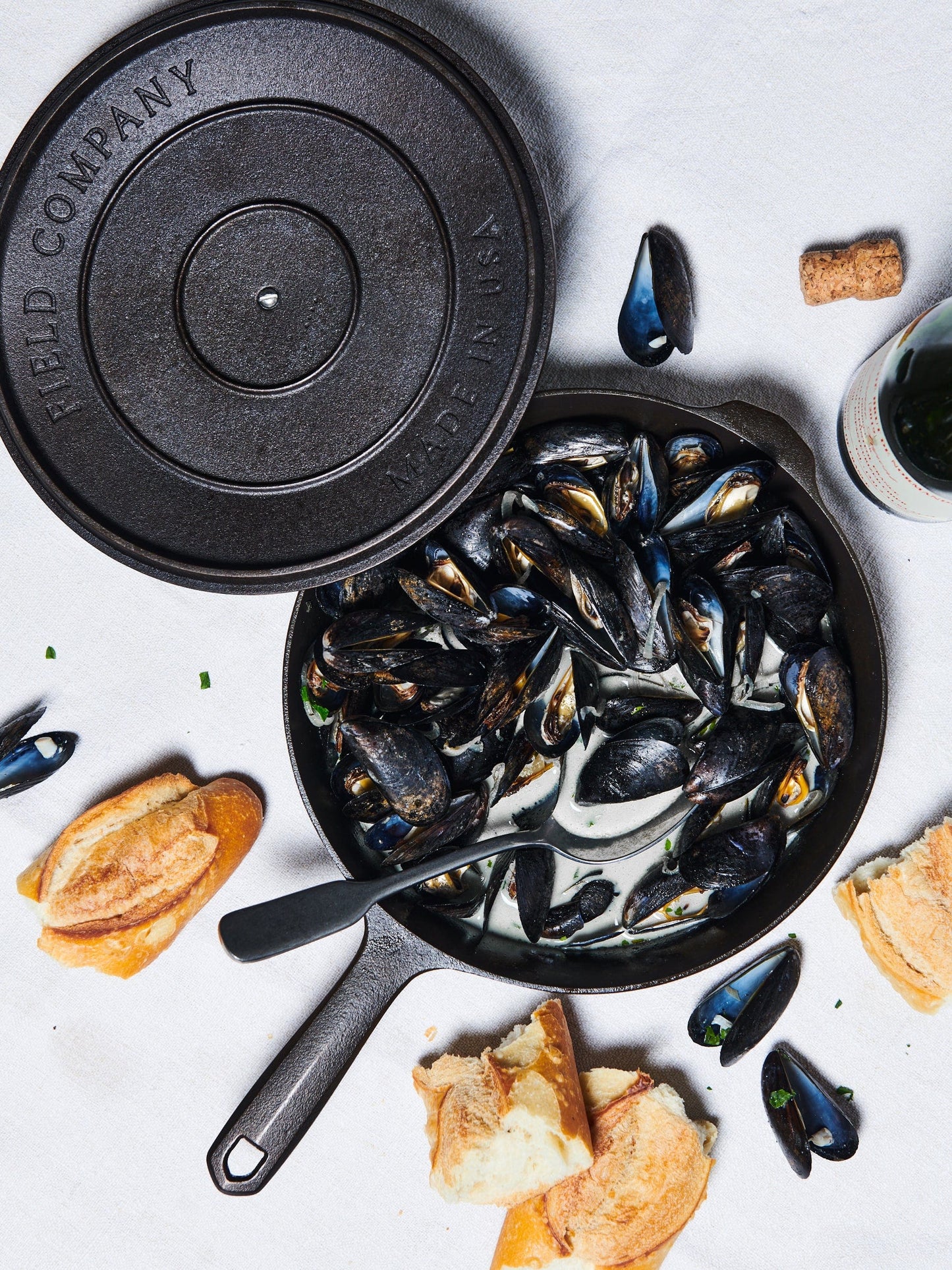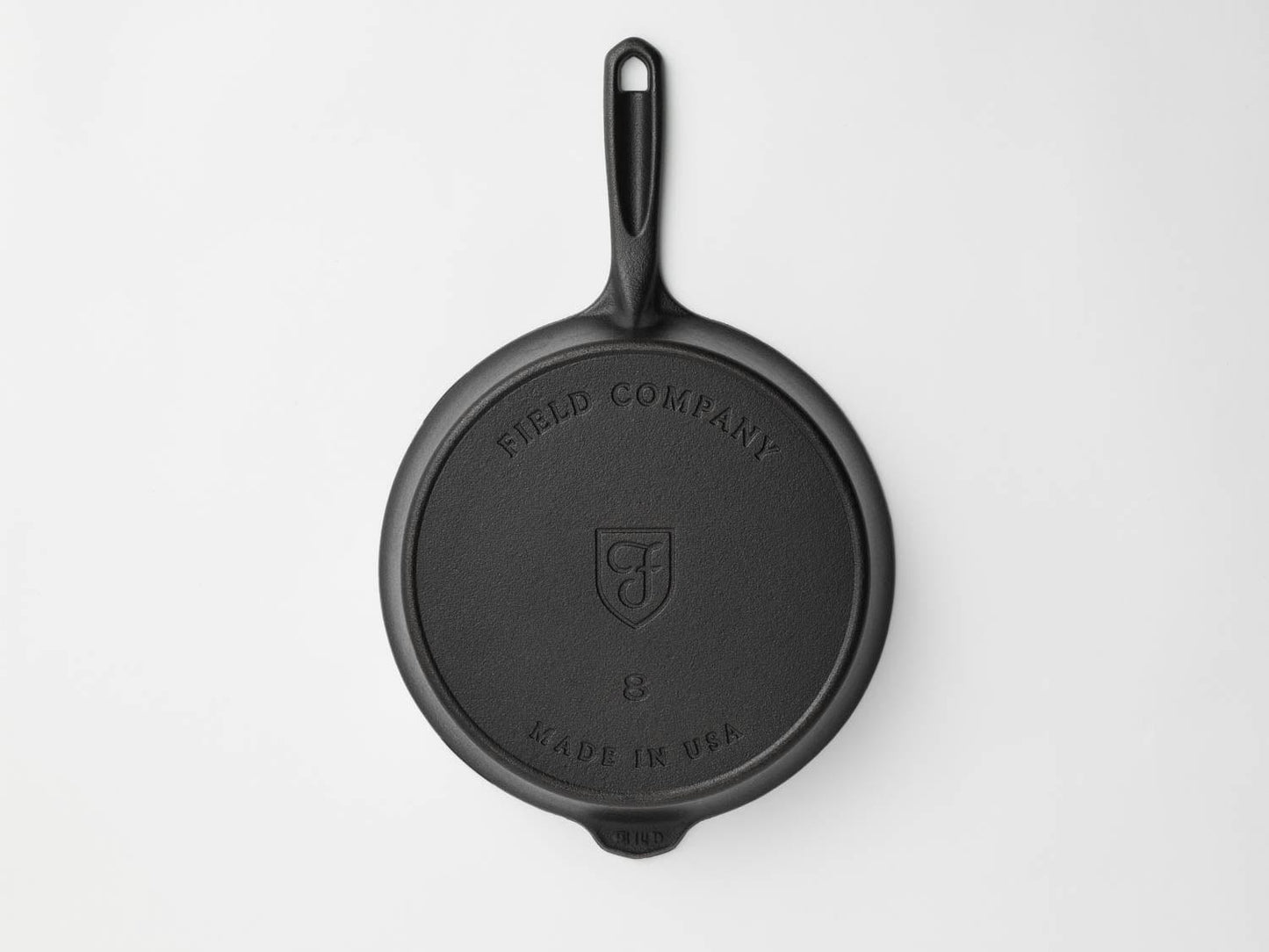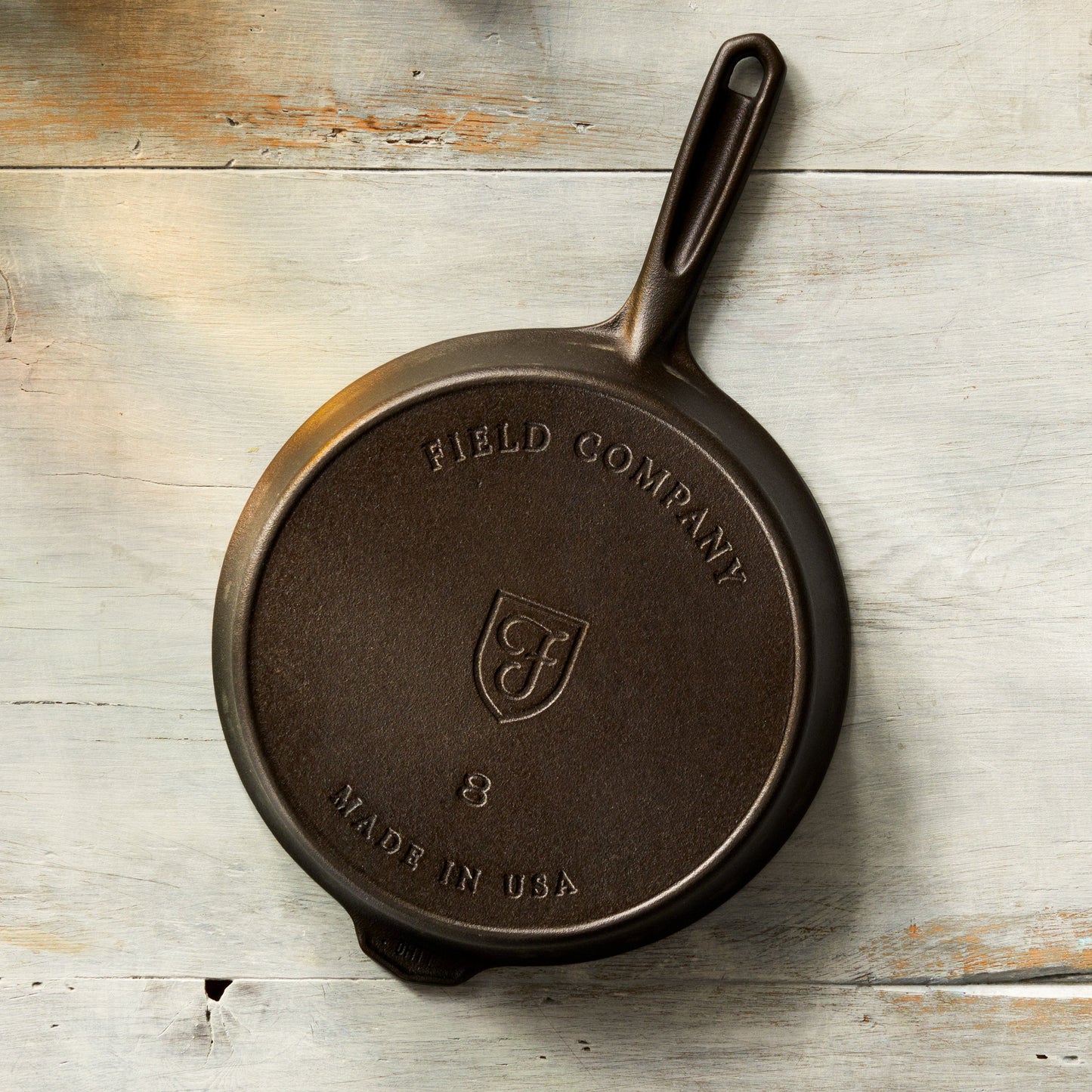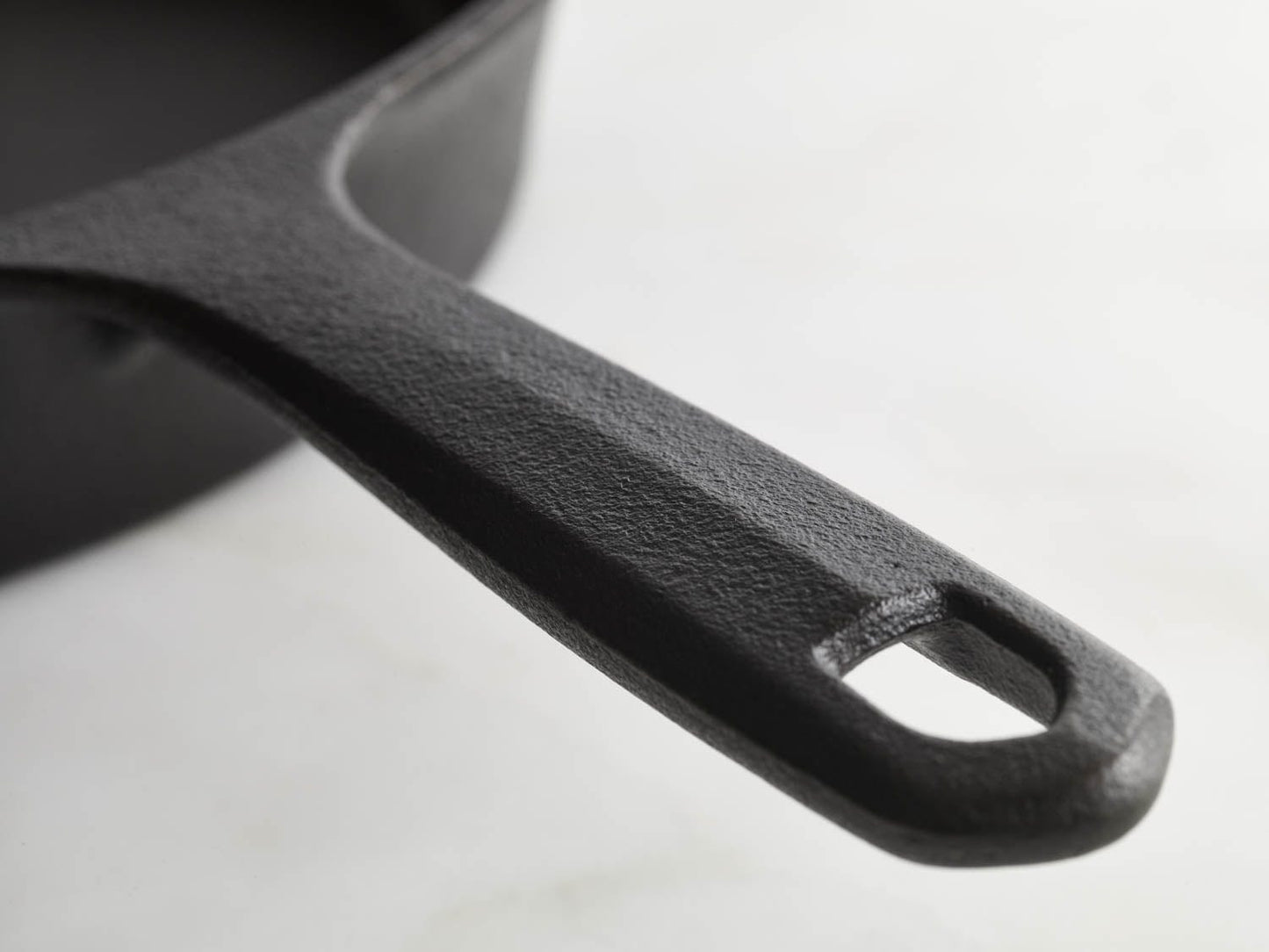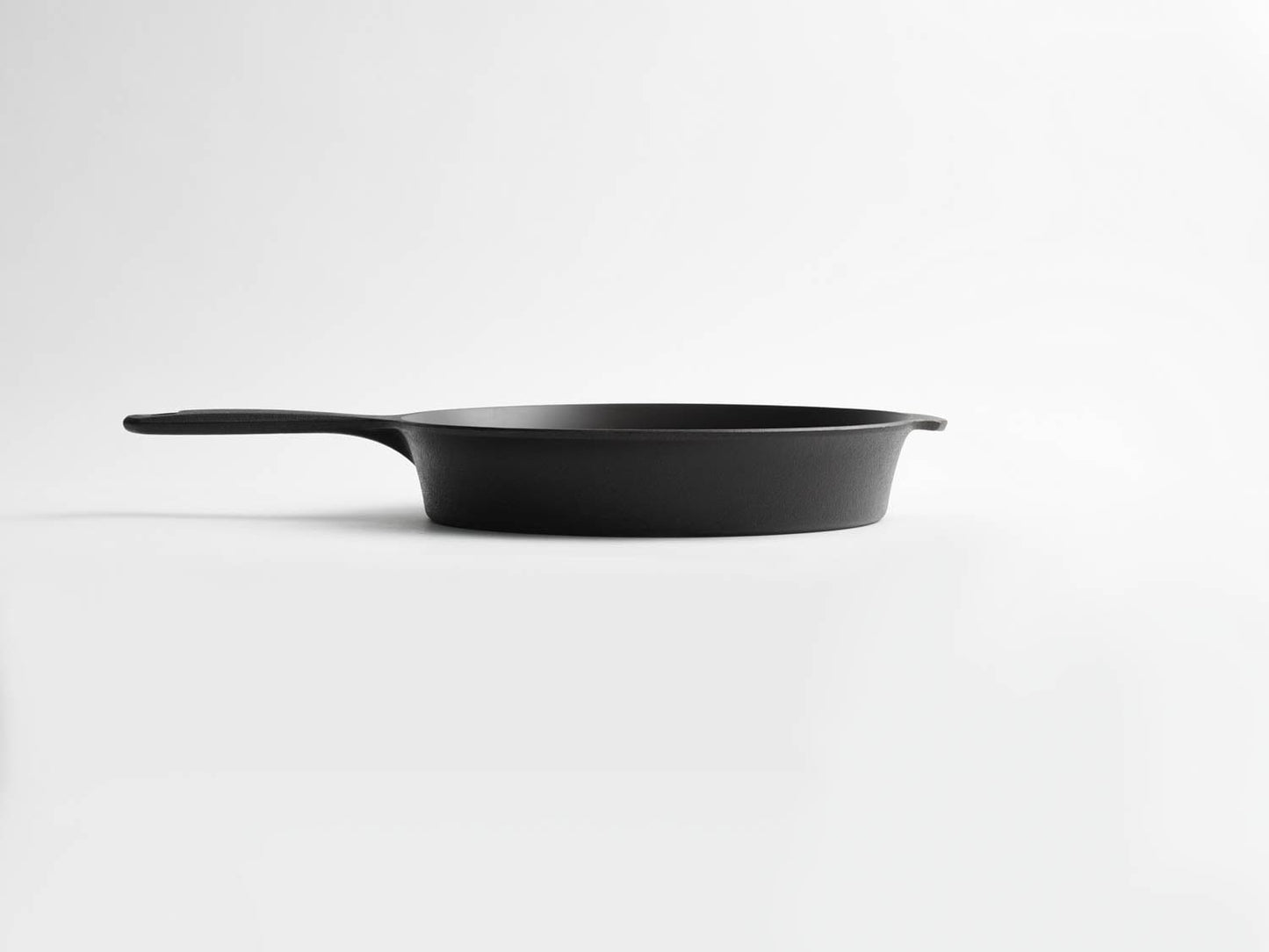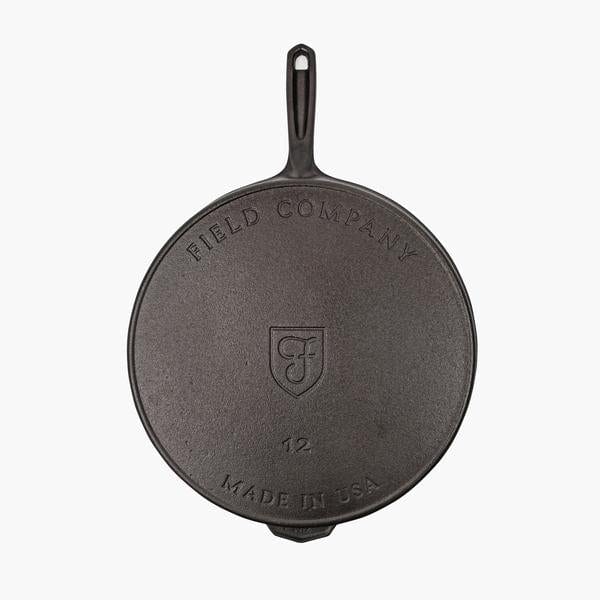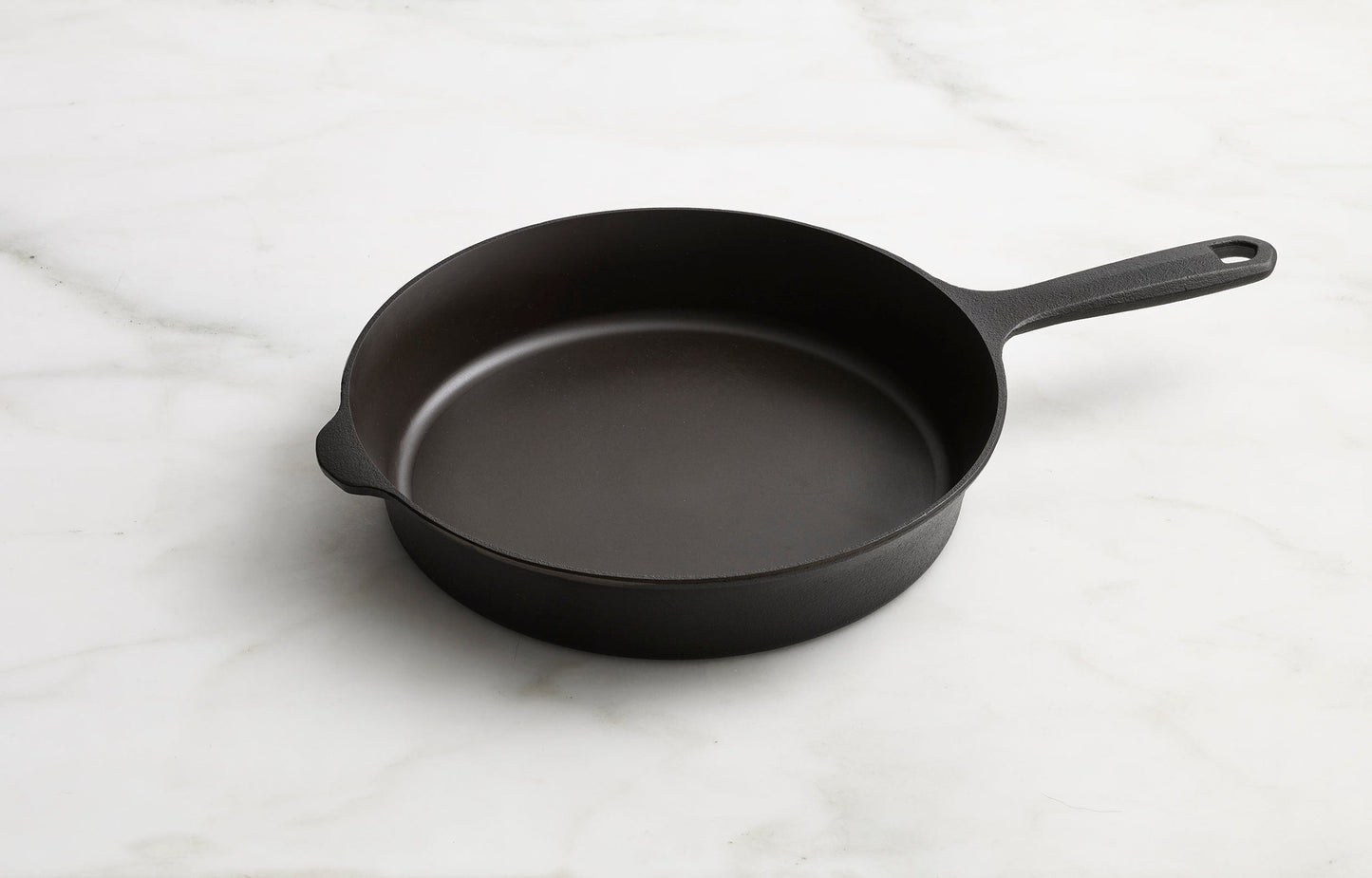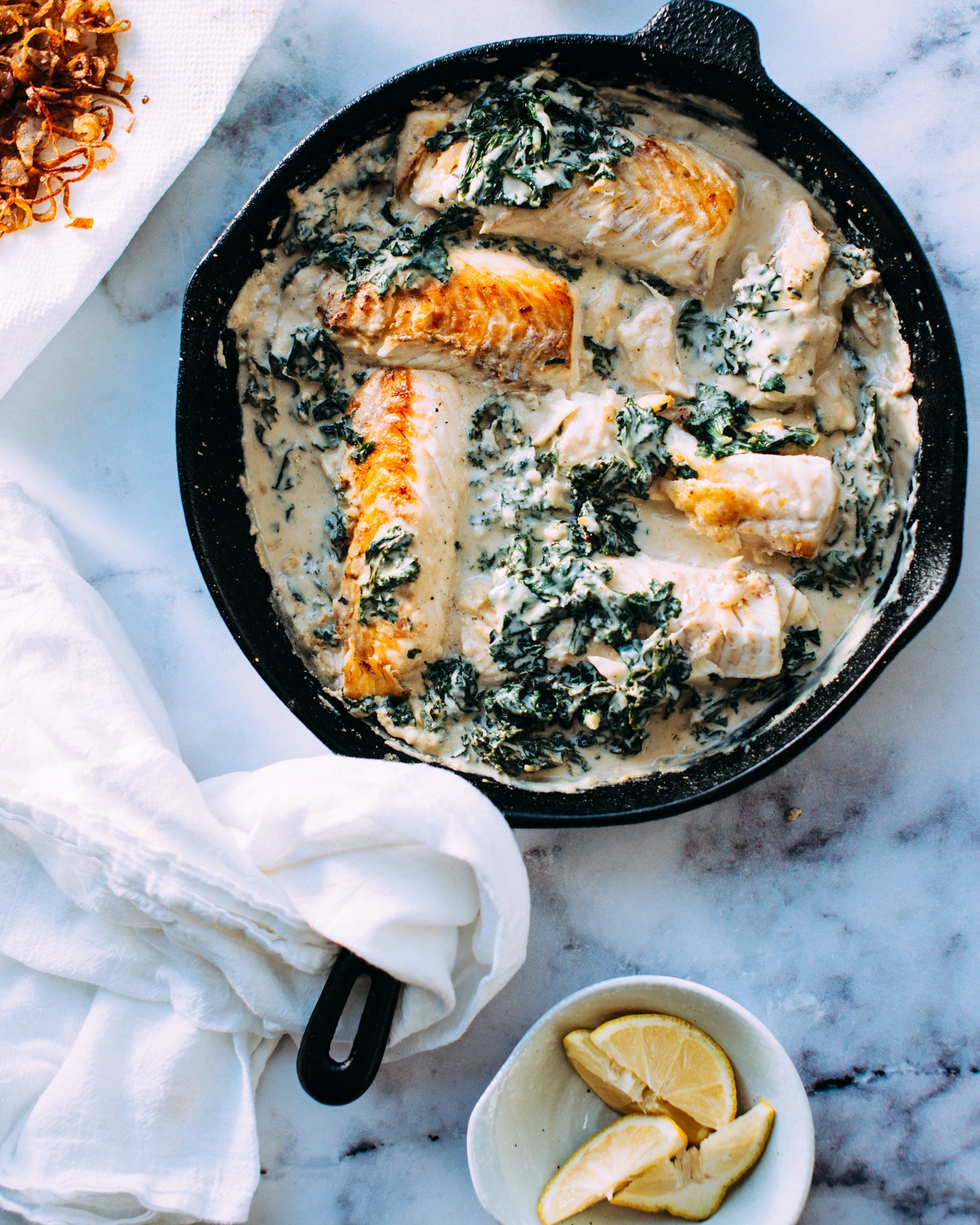 The most practical generational heirloom.
When it comes to versatility and longevity, cast iron is the most essential piece of cookware in a cook's cuboard. Once properly seasoned, cast iron has incredible nonstick abilities without the controversial chemicals and short lifespan of a nonstick pan. Cast iron can easily transfer from stove top to oven, can be used on the grill or over a fire, all while providing the most even heat of any cookware on the market.
Cast iron retains heat beautifully and provides food with an even cook. It's ability to retain heat is essential for acheiving the perfect sear on a steak or the crispiest southern fried chicken. Oven-finished dishes are best suited to a cast iron, as is roasting or braising. 
When considering the cost of cookware, it's important to account for the product's longevity and level of usefulness in the kichen. To us, cast iron takes the cake— and can bake one too!